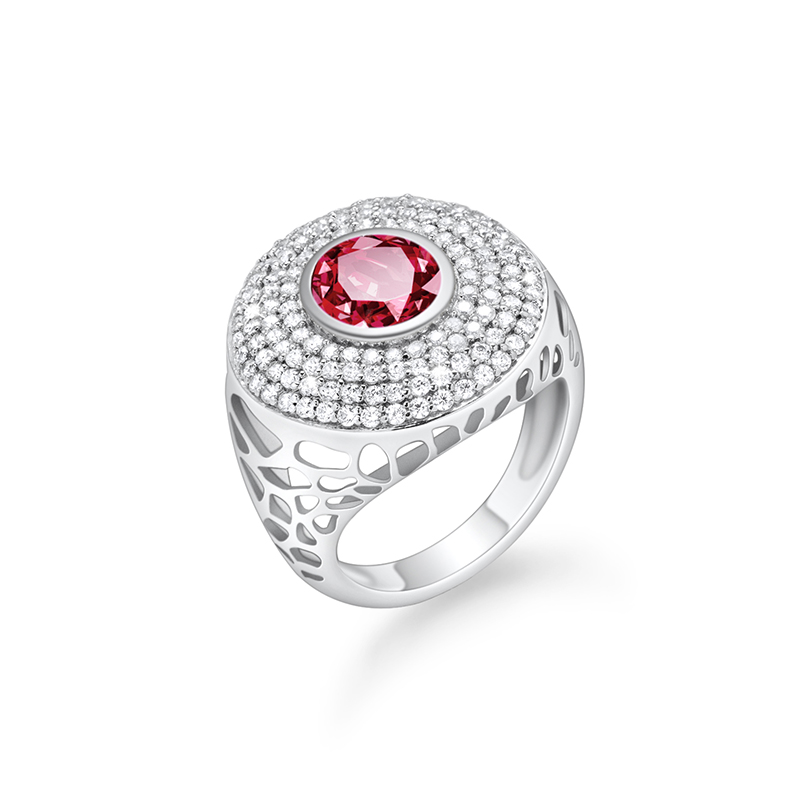 Title: Unveiling Exquisite Brands for High-End 925 Sterling Silver Rings
Introduction:
The allure of sterling silver jewelry lies in its timeless elegance and stunning craftsmanship. When it comes to high-end sterling silver rings, the market offers a myriad of brands known for their impeccable quality and exquisite designs. In this article, we will explore some renowned brands that excel in crafting luxurious 925 sterling silver rings.
1. Tiffany & Co.:
Tiffany & Co. is a globally recognized luxury brand famous for its commitment to exceptional design and craftsmanship. Known for their iconic silver pieces, Tiffany & Co. offers a stunning collection of high-end 925 sterling silver rings. With meticulous attention to detail and artistic inspiration, their rings exude sophistication and can be adorned with precious stones to elevate their elegance.
2. David Yurman:
Renowned for his distinctive cable motif, David Yurman brings forth a collection of high-end sterling silver rings that blend elegance with modern aesthetics. Crafted using 925 sterling silver, David Yurman's rings showcase intricate designs, featuring gemstones and distinctive shapes. Each piece reflects the brand's commitment to excellence and luxury.
3. John Hardy:
Inspired by the enchanting beauty of Bali, John Hardy has gained a reputation for its handcrafted sterling silver jewelry. Their high-end 925 sterling silver rings incorporate traditional Balinese techniques, resulting in unique and captivating designs. John Hardy's rings often feature intricate carvings and delicate details, making them an artistic expression of style and refinement.
4. Stephen Webster:
Stephen Webster is a British jeweler known for his bold and edgy designs. This globally recognized brand offers high-end 925 sterling silver rings that are striking and unconventional. Webster's rings often incorporate black rhodium plating, gemstones, and intricate engravings, creating distinctive pieces that redefine contemporary luxury.
5. Georg Jensen:
With a rich heritage dating back to 1904, Georg Jensen is renowned for its timeless and elegant silver jewelry. Their high-end 925 sterling silver rings exhibit minimalist yet sophisticated designs. Embracing sleek lines and organic shapes, Georg Jensen's rings capture the essence of Scandinavian craftsmanship and enduring beauty.
6. Bvlgari:
Synonymous with luxury, Bvlgari offers a selection of high-end 925 sterling silver rings that exude opulence and refinement. Fusing Italian design with exceptional craftsmanship, their rings often feature signature elements such as the iconic Bvlgari logo and intricate detailing. Bvlgari's sterling silver rings are the epitome of prestige and class.
7. Cartier:
Cartier, renowned for its timeless elegance, offers a range of high-end 925 sterling silver rings that embody the brand's unparalleled craftsmanship. Meticulously crafted and often complemented with diamonds or gemstones, Cartier's rings showcase understated luxury and enduring style.
In conclusion, for those seeking high-end 925 sterling silver rings, these renowned brands are synonymous with elegance, impeccable craftsmanship, and luxurious designs. From the timeless creations of Tiffany & Co. to the avant-garde designs of Stephen Webster, each brand brings its unique flair to the world of luxury silver jewelry. Whatever your style or preference, these brands are sure to offer exquisite options for those seeking the perfect high-end sterling silver ring.
Are you looking for a brand for high-end 925 sterling silver ring ? After many years of continuous improvement, our brand - Meetu Jewelry - has become a well-established one on the market, met with recognition and appreciation by customers home and abroad. We guarantee high standards of quality, performance, and appealing look. Customers can count on our professional production approach, based on advanced technology, proven materials, and extensive knowledge, to get quality-assured products. We invite those looking for a reliable and trustworthy partner to cooperation.