1. Personalize Your Style: The World of Custom Bracelet Manufacturing
Crafting Personalized Accessories: Exploring the World of Custom Bracelet Manufacturers
Jewelry has always been a way to add a personal touch to one's style. However, with the rise of custom bracelet manufacturers, the options for personalization have expanded greatly. Meetu Jewelry, one of the leading names in custom bracelet manufacturing, offers a range of options to create a bracelet that is a true reflection of the wearer's style.
At Meetu Jewelry, the customization process starts with the material of the bracelet. With options like stainless steel, silver, gold, and even leather, customers are able to choose the material that suits their sense of style as well as their lifestyle. These materials are chosen for their durability and longevity, ensuring that the bracelet will last for years to come.
Once the material is chosen, the customization process moves on to the design. Meetu Jewelry offers a wide range of pre-designed bracelets, but customers also have the option of creating their own design. This can involve adding charms or stones to the bracelet, or even incorporating a design or logo that has special meaning to the wearer.
One of the unique aspects of Meetu Jewelry is the level of customization that is available. The company offers a range of engraving options, which can include names, dates, or even personal messages. This allows the wearer to add a personal touch to the bracelet that is truly unique to them.
In addition to engraving, Meetu Jewelry also offers a range of color options for their bracelets. Customers can choose from a range of different colors for their material, as well as the charms and stones that are added. This allows for a completely personalized look that is tailored to the wearer's taste.
At Meetu Jewelry, the focus is on creating a bracelet that is not only beautiful, but also meaningful. Customer service is a top priority, and the team works closely with customers to ensure that their vision is brought to life. Whether it's a bracelet to commemorate a special occasion, or just a stylish accessory to add to a collection, Meetu Jewelry is dedicated to crafting a bracelet that is as unique as the person wearing it.
In addition to high-quality materials and personalized designs, Meetu Jewelry also offers affordable pricing, making custom bracelets accessible to a wide range of customers. Whether it's a gift for a loved one or a splurge for oneself, a custom bracelet from Meetu Jewelry is sure to be a cherished accessory for years to come.
In conclusion, the world of custom bracelet manufacturers has opened up a world of possibilities for personalizing one's style. Meetu Jewelry is one of the leading names in this industry, offering a wide range of customization options that allow for a truly one-of-a-kind bracelet. With a focus on quality, customer service, and affordability, Meetu Jewelry is the perfect choice for anyone looking to add a personal touch to their jewelry collection.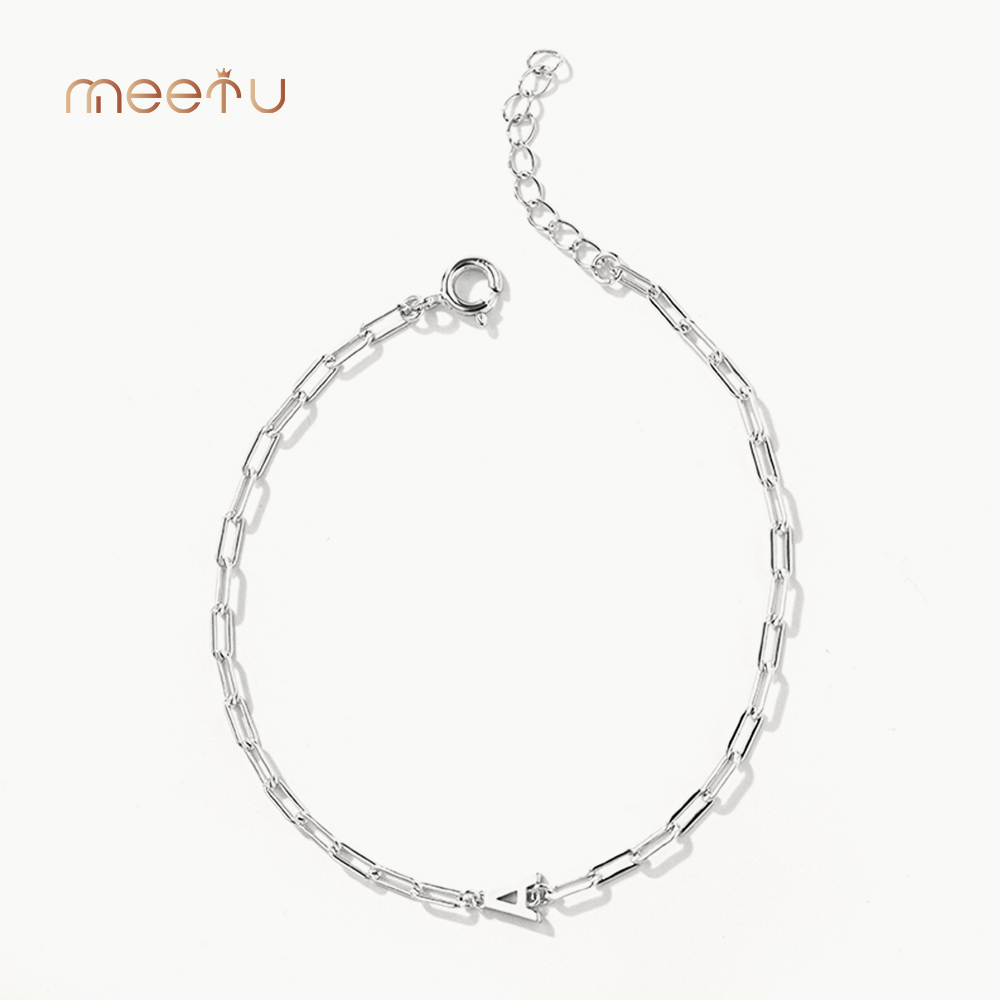 2. The Art of Crafting Custom Bracelets: A Closer Look at the Industry
Crafting Personalized Accessories: Exploring the World of Custom Bracelet Manufacturers
Are you looking for a personalized piece of jewelry that is unique and one-of-a-kind? Look no further than custom bracelet manufacturers like Meetu jewelry. These brands specialize in crafting personalized accessories that are tailored to fit their customers' individual styles and preferences.
At Meetu jewelry, we believe that every bracelet has a story to tell. That's why we take great care in crafting custom bracelets that are not only beautiful but also meaningful. Our skilled artisans work with a variety of materials, including precious metals, gemstones, and beads, to create bracelets that are as unique as the people who wear them.
But what exactly goes into the art of crafting custom bracelets? Let's take a closer look at the industry.
First and foremost, custom bracelet manufacturers like Meetu jewelry prioritize customer satisfaction above all else. That's why we work closely with our customers to understand their vision for their custom bracelet. We take note of their preferences for materials, colors, and designs, and aim to create a finished product that meets their every expectation.
At Meetu jewelry, we also know that every customer is different. That's why we offer a wide range of bracelet styles to choose from, including charm bracelets, bangle bracelets, and even adjustable bracelets. Each style can be customized to fit the customer's individual style and aesthetic, making for a truly personalized accessory.
Of course, the craft of custom bracelet making also requires a high level of skill and attention to detail. At Meetu jewelry, we employ only the most skilled artisans, who have a keen eye for design and a meticulous approach to crafting each and every bracelet.
From hand-selected gemstones to intricate beadwork, our artisans put their heart and soul into every piece they create. This level of dedication is what sets custom bracelet manufacturers like Meetu jewelry apart from mass-produced jewelry brands.
Furthermore, custom bracelet making is not just about creating a beautiful piece of jewelry. It's also about creating a lasting memory for the wearer. Whether it's a personalized message engraved on a charm bracelet or a unique combination of gemstones that hold special meaning, each custom bracelet is a testament to a moment in time that the wearer will cherish forever.
In summary, the art of crafting custom bracelets is a combination of customer service, design, craftsmanship, and personalization. As a custom bracelet manufacturer, Meetu jewelry takes all of these elements into account to create truly unique and meaningful accessories for our customers. So if you're looking for a piece of jewelry that is as unique and special as you are, look no further than Meetu jewelry.
3. Unique Accessories: Uncovering the World of Personalized Bracelet Makers
Crafting Personalized Accessories: Exploring the World of Custom Bracelet Manufacturers
Customization has become a major trend in the fashion industry, especially in the jewelry-making business. Finding the perfect piece of jewelry that suits your personality can be challenging, but thanks to custom bracelet manufacturers like Meetu Jewelry, you can now have a one-of-a-kind accessory. Meetu Jewelry is a brand that specializes in unique accessories, especially bracelets, for people who want to make a fashion statement. Their signature is personalized bracelets that customers can personalize to their heart's content.
Meetu Jewelry is a jeweler that prides itself on being different from the rest. They believe that their customers should have a chance to create jewelry that sits close to their souls. Their personalized bracelets come in many designs, ranging from simplistic to intricate designs. What sets Meetu Jewelry apart from other custom bracelet manufacturers is their focus on quality. They use high-quality materials to create their bracelets, and the manufacturing process is top-notch. When you purchase Meetu Jewelry, rest assured that you're getting an accessory that will last for years to come.
If you're looking for a personalized bracelet, Meetu Jewelry has got you covered. They have an extensive range of customizable bracelets, made to suit a vast range of preferences. Some of their notable designs include the name bracelet, message bracelet, and charm bracelet. The name bracelet is a classic; it's a simple bracelet that features the name of the customer or their loved ones. The message bracelet is perfect for those who want to make a statement; it features personalized messages that the customer can choose.
Lastly, Meetu Jewelry's charm bracelet is another unique piece that they offer. They use high-quality metal chains and stainless steel charms to create the perfect bracelet for you. The charm bracelet is customizable; customers can choose the charms that they would like on their bracelet. Meetu Jewelry also provides customers with the opportunity to engrave their names or messages on each charm.
Meetu Jewelry's production process is also eco-friendly. They try their best to ensure that they produce their products with the least environmental impact. Their packaging is recyclable, and the materials they use are sustainably sourced. Meetu Jewelry is, therefore, a brand that is not only conscious of jewelry-making but also environmental preservation.
In conclusion, if you're looking for a custom bracelet manufacturer that is focused on providing high-quality bracelets that are also personalized to your liking, Meetu Jewelry is the brand for you. They create unique accessories that are durable, eco-friendly, and most importantly, designed with your needs in mind. With Meetu Jewelry, you'll be getting a bracelet that is not only beautiful but also tells your story. Get in touch with Meetu Jewelry and experience the world of personalized bracelet makers today.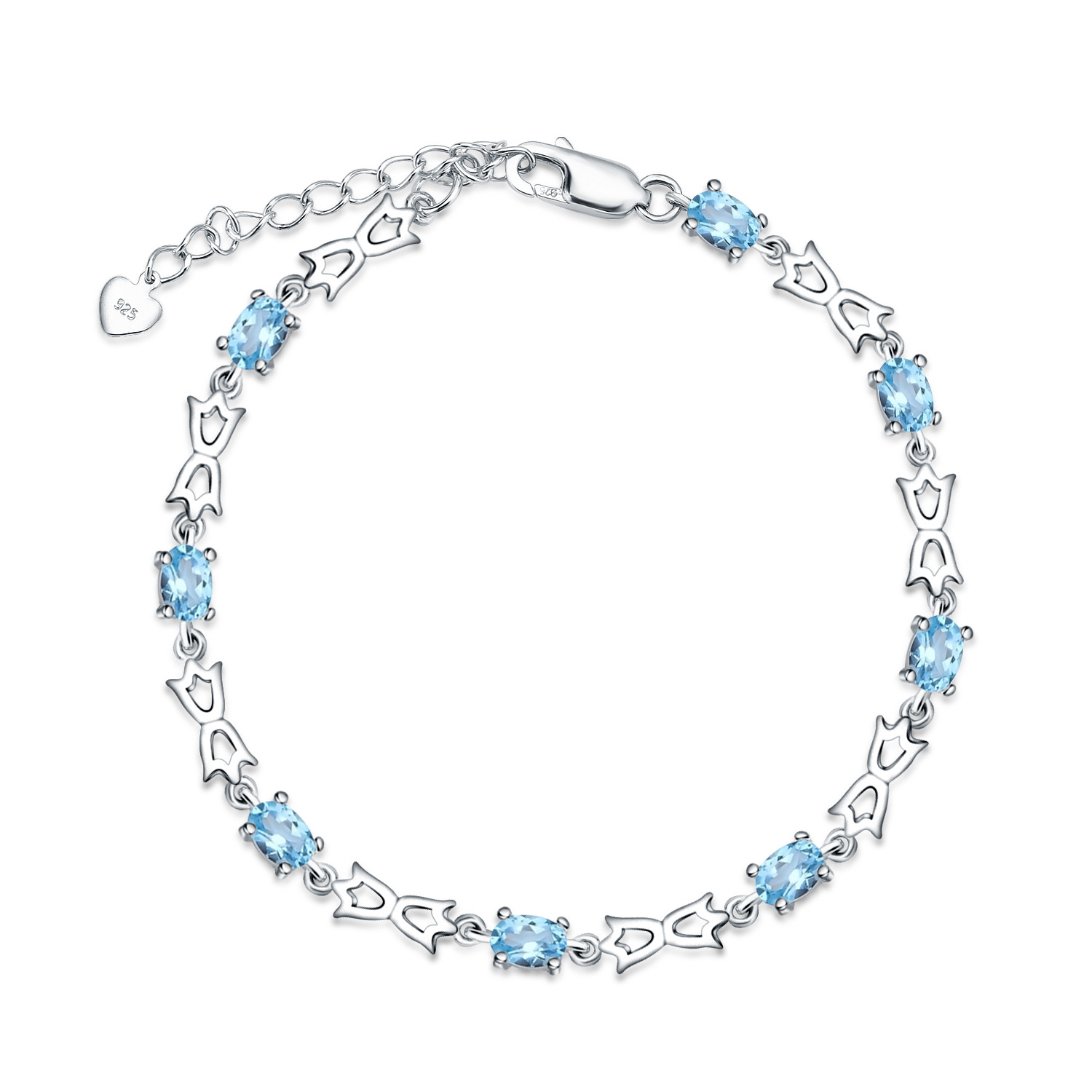 4. Crafting Your Own Style: A Deep Dive into Customized Bracelet Manufacturers
Crafting Personalized Accessories: Exploring the World of Custom Bracelet Manufacturers
When it comes to jewelry, bracelets have become increasingly popular in recent years. They are a versatile accessory that can be worn with any outfit, and are a great way to express your style. However, with customization becoming more popular in the fashion industry, custom bracelet manufacturers are now in high demand.
Here at Meetu Jewelry, we specialize in crafting personalized accessories that are unique and cater to individual styles. Our team of skilled designers and craftsmen work meticulously to create bracelets that are not only aesthetically pleasing, but also functional and durable.
One of the biggest advantages of choosing custom bracelet manufacturers like Meetu Jewelry is the ability to create something that is tailored to your preferences. You can choose your preferred material, size, shape, and even add your own personal touch by adding a custom message or design.
Custom bracelets make great gifts for special occasions such as birthdays, anniversaries, or even as a token of appreciation for a loved one. Having a customized bracelet with a special message or design will make the gift even more thoughtful and sentimental.
In addition to customization, Meetu Jewelry also uses high-quality materials such as stainless steel, leather, and beads to ensure our bracelets are durable, long-lasting, and low maintenance. This makes them perfect for everyday wear and can withstand the wear and tear of daily activities.
When crafting customized bracelets, it's important that the process is seamless and hassle-free. At Meetu Jewelry, we strive to make the process as easy and convenient as possible for our customers. We have an easy-to-use online customization tool where you can choose your preferred design, materials, and even add a custom message. Our customer service team is also available to assist you throughout the process for any inquiries or concerns.
Customized bracelets have become increasingly popular, especially among those who value individualism and personalization. If you're looking for a unique accessory that speaks to your style and personality, then Meetu Jewelry's custom bracelets are a great option. Our impeccable craftsmanship, attention to detail, and use of high-quality materials ensure that you'll receive a product that is both functional and fashionable.
In conclusion, the world of custom bracelet manufacturers has opened up a new realm of possibilities for jewelry enthusiasts. With the ability to create customized accessories tailored to individual preferences, there's never been a better time to invest in a personalized bracelet. At Meetu Jewelry, we pride ourselves on our exceptional craftsmanship, quality materials, and hassle-free customization process. So what are you waiting for? Craft your own style and explore the world of custom bracelets with Meetu Jewelry.
5. Personalized Bracelets: Discovering the Art and Business of Custom Jewelry
Crafting Personalized Accessories: Exploring the World of Custom Bracelet Manufacturers
Jewelry pieces are more than just accessories, they are personal expressions of style, individuality, and even emotions. As such, the demand for custom-made jewelry has been on the rise, particularly for bracelets, which are easy to wear and mix and match with different outfits. With this trend, Meetu jewelry has become one of the sought-after custom bracelet manufacturers, offering clients unique pieces that perfectly capture their personality and preference.
Meetu jewelry was founded by a group of jewelry enthusiasts who saw the potential of combining artistry, technology, and business in crafting personalized bracelets. With a team of skilled artisans and modern tools and equipment, Meetu jewelry has been able to create a wide range of custom bracelet designs, from minimalist to intricate, from subtle to bold, and from classic to contemporary. Each piece is made with premium materials, such as sterling silver, gold, rose gold, and precious stones, ensuring durability and timelessness.
One of the advantages of collaborating with Meetu jewelry is the personalized design process. Clients can share their ideas, sketches, or inspiration photos, and have the Meetu jewelry team translate them into actual bracelets. This method ensures that each piece is tailored to the client's taste and story, making it a meaningful and memorable accessory. Moreover, the communication and feedback system between Meetu jewelry and the clients are open and transparent, ensuring that there are no surprises or confusions during the production and delivery stages.
Aside from the quality and creativity of the custom bracelets, Meetu jewelry also values the sustainability and ethical aspects of the jewelry industry. The company uses eco-friendly and recycled materials wherever possible, and ensures that the production process follows fair trade practices and aligns with human rights and labor regulations. This approach not only benefits the environment and society, but also enhances the reputation and trustworthiness of Meetu jewelry among its clients, partners, and stakeholders.
Another unique feature of Meetu jewelry as custom bracelet manufacturers is their hybrid business model. Apart from catering to individual orders, Meetu jewelry also offers customized bracelets for events, corporate gifts, promotions, and fundraisers. This corporate side of the business enables Meetu jewelry to showcase their design and production capabilities to a wider audience, while offering a practical and tasteful way of expressing appreciation, branding, or social responsibility.
In terms of marketing and distribution, Meetu jewelry takes advantage of both online and offline platforms. The company has a user-friendly website and social media accounts, where clients can browse through the catalog, place orders, or contact the team. Meetu jewelry also participates in trade fairs, pop-up stores, and collaboration events, where they can showcase their latest collections, meet potential clients and partners, and gather feedback and insights.
In conclusion, Meetu jewelry is a prime example of custom bracelet manufacturers that excel in both art and business. Their commitment to personalized design, sustainability, and innovation, combined with their hybrid business model and multi-platform marketing, have made them a preferred choice for clients who seek exclusive and meaningful accessories. Whether it is for personal use or corporate purposes, custom bracelets from Meetu jewelry are bound to exceed expectations and inspire admiration.