As we all know, jewelry has always been a vital component of human culture. It symbolizes different things for different people, and can add significant value to a person's outfit. Each jewelry piece has its unique charm that is both attractive and meaningful. And, nothing compares to the timeless beauty of a 925 sterling silver chain, which is the perfect addition to any jewelry collection. Meetu jewelry is such a brand that crafts beautiful and classic 925 sterling silver chains that can elevate your style game.
Elevate Your Jewelry Game: The Enduring Allure of 925 Sterling Silver Chains
For centuries, silver has been a precious metal, and sterling silver is undoubtedly the most superior form of silver available. It contains 92.5% pure silver and 7.5% other metals that make it more durable and robust, perfect for making jewelry, such as chains. The enduring allure of 925 sterling silver chains is its versatile nature, as it complements different styles, outfits, and occasions. Whether you want to go for a classic, minimalist or modern look, a sterling silver chain is the perfect necklace to complete your ensemble.
The Timeless Charm of Sterling Silver: A Must-Have for Your Jewelry Box
Jewelry boxes are never complete without sterling silver chains, as it is a must-have in every jewelry collection. Its timeless charm and elegant luster make it an ideal option for accessorizing any outfit, be it a casual day out or a formal event. The craftsmanship of Meetu jewelry's 925 sterling silver chains is exquisite, made with precision and care, ensuring that each piece is of the highest quality.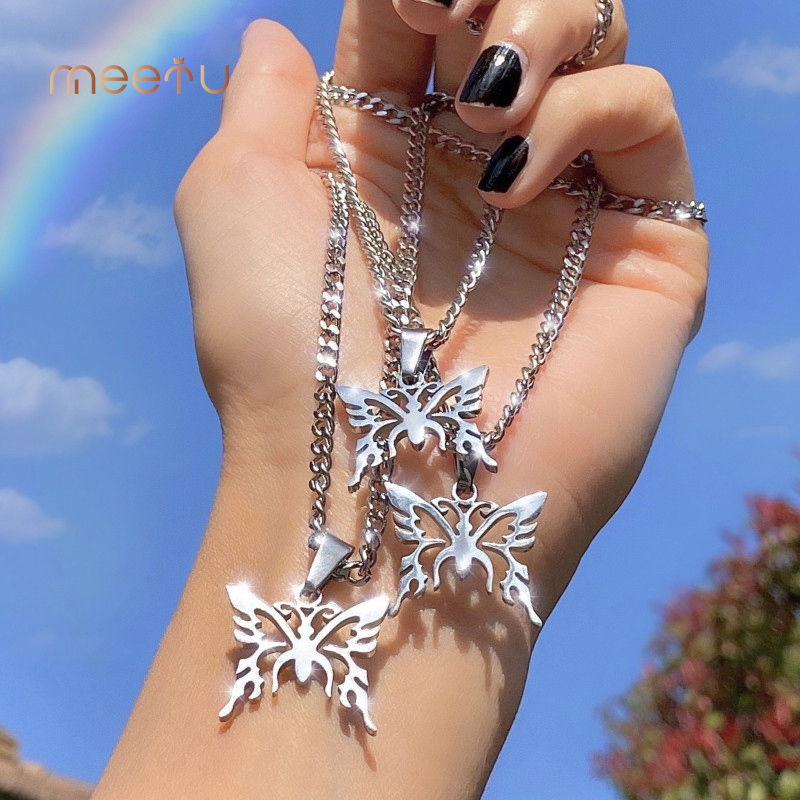 Introducing 925 Sterling Silver Chains: A Classic Touch to Your Jewelry Collection
Meetu jewelry's 925 sterling silver chains are a classic touch to any jewelry collection. Each chain comes in different lengths, thicknesses, and styles, catering to different preferences. The chains come in a variety of designs such as snake, cable, rope, and Singapore, suitable for any occasion. The classic designs of these chains make them an investment that lasts a lifetime, and an heirloom piece that can be passed down to generations.
Why You Need 925 Sterling Silver Chains in Your Accessory Arsenal
Accessories play an essential role in an outfit, and a 925 sterling silver chain should be a staple in your accessory arsenal. The beauty of these chains is that they are easy to care for, hypoallergenic, and do not tarnish easily. They can be cleaned with a microfiber cloth, which is a quick and straightforward process. Meetu jewelry's 925 sterling silver chains also come with a lifetime warranty, ensuring that your investment is protected.
Add a Timeless Touch to Your Outfit with Sterling Silver Chains: The Jewelry Essential
In conclusion, there's no denying that the 925 sterling silver chain is a jewelry essential that adds a timeless touch to any outfit. Meetu jewelry's 925 sterling silver chains are a stunning and worthwhile investment that will enhance your jewelry collection. A sterling silver chain is a classic piece that never goes out of style and can be enjoyed for generations. So, add a touch of elegance to your outfit today with a Meetu jewelry 925 sterling silver chain.