925 Sterling Silver Enamel Charms Magnolia Series
Loveliest of Trees, the Yellow Cherry now
Loveliest of trees, the yellow cherry now
Is hung with bloom along the bough,
And stands about the woodland ride
Wearing white for Eastertide.
Now, of my threescore years and ten,
Twenty will not come again,
And take from seventy springs a score,
It only leaves me fifty more.
And since to look at things in bloom
Fifty springs are little room,
About the woodlands I will go
To see the cherry hung with snow.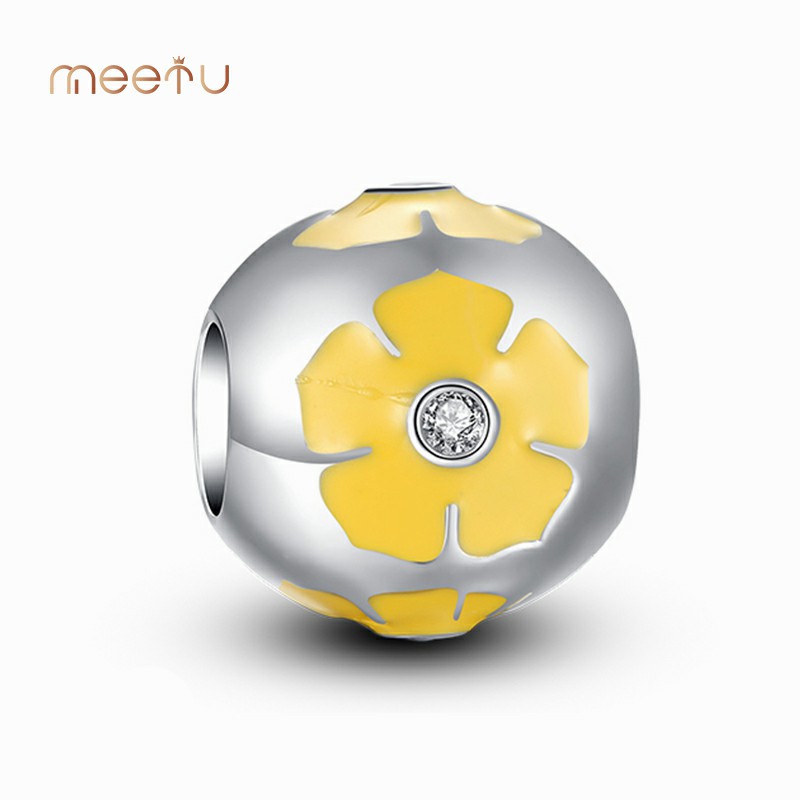 ● Wear it often: your skin's natural oils will help keep silver jewelry shiny.
● Remove during household chores: Substances with additional sulfur like household cleaners, chlorinated water, perspiration, and rubber will accelerate corrosion and tarnish. It's a good idea to remove sterling silver completely before cleaning.
● Soap and water: This is our most recommended method because of the gentleness of soap and water. Available to shower, remember to rinse off after using shower gel / shampoo.This should really be your first line of defense before trying anything else.
● Finish with a polish: After you've given your jewelry a good cleaning, you can finish the process by using a polishing cloth that's specifically for sterling silver.
● Keep in a cool, dark place: as mentioned earlier, sunlight, heat and moisture accelerate tarnishing. Be sure to keep your silver in a cool, dark place.
● Store pieces individually: storing your pieces separately prevents any chance of jewelry scratching or tangling with each other.
Storing sterling silver in the complimentary Meet U® gift pouch will help prevent tarnish.