Have you ever wanted to amplify your outfit, but you were not sure how to do it? Jewelry is one of the most subtle and impactful ways to add an edge to your ensemble. Accessories for men are some of the most underrated style choices, but this year, that's about to change. If you are ready to try out something new and up the ante on your getup, try out these options. A chunky necklace adds a certain edge to your clothes without overdoing it, and they look great on everyone. Here are the best ways to rock gold chains with style.
Elevate your outfit with a real gold necklace. This shade works well with any other color, so you can accessorize with it for any occasion. Wear a plain white T-shirt with a single chain, or layer them together for a complex aesthetic. In the winter, add a trench coat in a similar shade for a well-rounded and holistic feel. This is a great way to polish off an ensemble without overdoing it.
Put a modern spin on a traditional piece of jewelry with a chunky chain. From lunch with the boys to a first date, you can dress an outfit up or down by adding this simple accessory. Untuck it from under your shirt, so it stands out, and add some complex layers to the ensemble by rocking a turtleneck, a neck scarf, or a printed designer T-shirt. Mix and match different types of styles so you can create a sleek and timeless aesthetic. Not all jewelry has to be chunky - a slim chain is a great way to enter the accessory game without going overboard.
This subtle and light gold necklace works well with a polo shirt, printed knitwear, or a trench coat - let it hang to the collarbone for a truly stylish feel. The artistry of a thin piece like this adds a sense of high fashion and timeless tailoring to your outfit, no matter where you are going. It's also delicate enough for everyday wear. Experiment with different lengths and shades of gold by layering necklaces on top of each other. From white to yellow, you can swap and change to find the perfect combination of accessories.
You can wear a traditional suit with a T-shirt, and add some oomph to your look by wearing a selection of chains. Try something that sits at your collarbone, or take it all the way by letting it hit your chest - there are no rules here, have some fun. If you are going to show off your favorite jewelry, why make it simple? Add a pendant; whether it be large or small, it will instantly up the ante for every outfit you try. If you are interested in really showing off, a medallion with a Versace logo or your name is a great place to start. You can add a simple chain with a statement lock and key, or even a dog tag to your ensemble for a well-rounded look.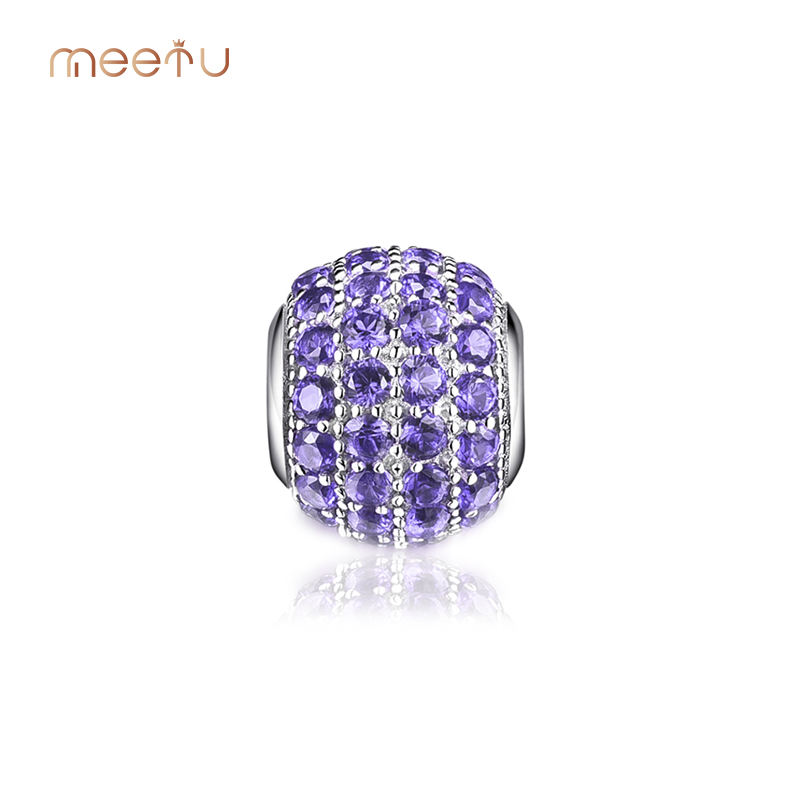 It looks best when sitting outside of your shirt - do not be afraid to express yourself with a killer accessory. If yellow is not your color, or if you prefer lighter shades of jewelry, why not try your hand in white gold? These chains are a stylish and classic addition to your ensemble and look great during colder months. Try matching this with a white T-shirt or a chunky sweater - add an oversized parka with jeans, and you are ready to go. It is the perfect opportunity to layer other sizes of necklaces with each other - throw in a couple of different widths or pendants, and you will have a polished outfit every time. This season, it's time to say goodbye to putting your sunglasses on top of your head when you are not wearing them.
Not only does it bend out the shape, but it's out for style. Try adding a chain to your eyewear instead - it's a funky and fresh way to add jewelry to your outfit. Let the metal hang just at the nape of your neck, and make sure when you take off your glasses; they hit the middle of your chest. You can find these accessories with a double layer, in varying shades, and with additional touches to make them unique to you. When it comes to jewelry, the classics are a perfect choice. These necklaces add a touch of sophistication to your outfit, but there is a right way to work it.
Stick with plain shirts underneath - turtlenecks look great during the colder months, and a T-shirt works best all year. Whether you decide to wear it with knitwear, button-downs, or a single, do not be afraid to show off the gold chain. This is one of the most stylish accessories to rock, so experiment with different lengths and pendants to find your favorite look. A Gold chain is a strand of interlocking links, rings, discs, or beads; usually composed of metal. During their early times, chains were likely seen as a life-changing new technology; used as strong and practical alternatives to the rope. Smaller chains were used for simple tasks, like pulling a bucket of water up from a well; were larger ones used to cast anchors.
It was not long before chains found their way into jewelry. Chain links made by hand, but most modern designs manufactured by machinery. The chain necklaces are the most popular. But you can find chains used in bracelets and earrings as well. Over time, people have created all different link styles and combinations to fashion different looks.
Here are the most well-known chain jewelry styles:
Cable Chain: The "Cable" is an Old Norman French word stemming from the Latin words capitulum (lasso, rope) and Capere (to take). One of the most popular and classic chain styles; cables created from interlocking oval links unvarying in size. They are fairly easy to make and work splendidly with delicate pendants. Curb Chain: The word "curb" comes from Middle English; originally meaning "a curved piece of wood." Curb chains comprised of special curved links that interlock even while laid flat. The links can all be the same size or be graduated towards the center. Chunky curb chains used to make trendy urban designs.
Rolo Chain: A Rolo chain comprised of interlocking circle-links. This style of chain is similar to the cable chain. But slightly more complex as the links can alternate in size. Figaro Chain: A Figaro chain is a modified version of the curb chain; where the interlocking flat links vary in size. It usually forms a pattern with trios of smaller links alternating with a longer link.
The name "Figaro" comes from its Italian origin. Italian chain makers inspired by famous operas and plays; which featured a barber named Figaro as the main character. Marine Chain: Named because of its likeness to nautical chains; a marine chain comprised of oval links, each with a horizontal bar across the center. Marine links can interlock, like cable chains, or rest flat, like curb links. Popcorn Chain: A popcorn style is a lightweight, tubular chain with a beaded texture created by convex links.
These chains have a puffed look to them which resembles a garland of popcorn. Rope: A rope chain's links twisted or looped together in a pattern; that creates a look similar to that of a rope. This is likely the most popular textural chain style. Byzantine Chain: Sometimes called "birdcage" or "Etruscan," the Byzantine style is an obvious nod to the ancient Byzantine Empire. This chain is a decorative design that creates a woven texture.
The pattern used is intricate and complex, arranging round links from different angles. Wheat Chain: A wheat chain formed by oval and twisted oval links woven together in the same direction. The result, textural looks with a semi-rigid structure. As the name suggests, the appearance of this chain is similar to the tips of wheat stalks. Bead Chain: A bead chain made from ball-shaped links connected with small breaks in between.
This creates the look of a very thin beaded necklace. Used in ornamental jewelry, and for dog tags and key chains. Crisscross A crisscross chain comprised of metal panels; each crossing over the next, forming a twisted look. The results are both textural and glittery. Omega: An "Omega," from the Greek meaning "great"; a notably shiny chain formed by flat plates crimped together over a mesh interior.
The semi-rigid structure gives it a unique look; perfect to wear as is or pair with a slide pendant. Snake Chain: A chain comprised of tightly linked wavy plates, resulting in a smooth, round look with a subtle zigzag pattern. Herringbone: Herringbone is a flat and fluid chain created from pressed v-shaped links arranged in alternating directions. The "herringbone" pattern popular in textiles and home decor; named after the unique skeletal structure of a herring fish. Singapore: A Singapore is a twisted chain linking pattern; that blends the look of a curb chain with that of a rope chain.
The flat and curvaceous links of Singapore described as having the look and feel of liquid; even when unraveled. Which Gold Chains Are The Strongest?
Link chains are the strongest types of gold chains - that is, they wo not kink or bend, and you can even tie them in knots without breaking them. Wheat chains, Figaro chains, cable links, mariner links, and Cuban links all fall into this category. Ross-Simons have an extensive collection of chain necklaces in various styles and sizes. They can be worn individually, layered together, or paired with a pendant or two.
Gold chains for men and women provide a luxurious touch with classic style and longevity. But for those on a budget, they also carry vermeil and sterling silver chains. The versatile adjustable slider chains are a unique part of the collection; providing you with all kinds of length options. A wide variety of link jewelry is also available in classic silhouettes and trendy styles. A piece of chain jewelry classified as a "link" when the individual links are a substantial part of the design.
Gold chains are a classic men's accessory, and they are very much back in style right now. Not only do they look great on everyone, but they also add a touch of understated luxury as well as a certain edginess to your outfit. Gold chains are a bold style statement and can be a great conversation starter; however, the wrong gold chain can look unattractive to some people. A particularly oversized, chunky chain might seem pretentious or attract the wrong type of attention. The key is to choose a chain that reflects your style, and if you are trying the trend for the first time, start with a subtle, fine gold chain and work your way up.
Although there are no firm rules on how thick a man's chain should be. However, the rule of thumb tends to be that chunkier chains look best when styled with streetwear and thick winter clothing, while fine chains suit more formal or professional occasions and pair well with summer outfits.
Why do all non-chain jewelry stores proclaim they are far superior to mall and chain stores?
If you can, I would have the ring custom made. My fiance was able to get me a custom made engagement ring with a top quality diamond for a great price. It actually was appraised higher than what he paid. Great quality, orginal design, worth every penny! Independent jewlery stores often will negotiate a price. Chain store prices are usually fixed.